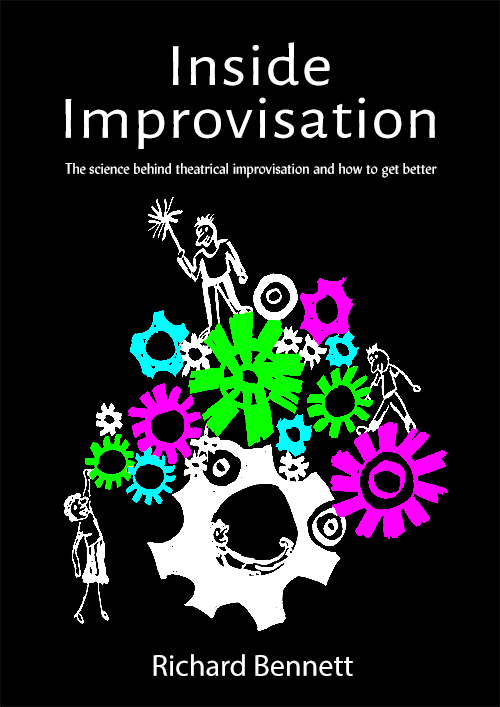 Inside Improvisation – The science behind theatrical improvisation and how to get better, is finally being released May 2018, and here's the first draft of the cover!
Written by Academy of Improvisation principal Richard Bennett, Inside Improvisation explains how improv works from start to finish, referencing all the science that makes it work. 10 years in the making, it's set to be a classic foundational text.
Classic rules and processes for learning and practicing improv are challenged, and well debated arguments and myths are finally debunked. How our bodies and brains work while improvising is completely explored, giving new insight into how to become a better improvisor.
Topics include as:
group mind explained
divided attention vs. split attention and being in the moment
fear and anxiety
Johnstone vs. Chicago, short–form vs. long–form, facts and fallacies
flow
the long and influential history of improvising today's news stories
what makes improv funny and is it always funny?
the use of drugs and alcohol in improvisation
how players communicate intention without realising it
…and much much more
Inside Improvisation will be available from Amazon and our website. More details will be available closer to publication, on the Inside Improvisation website.