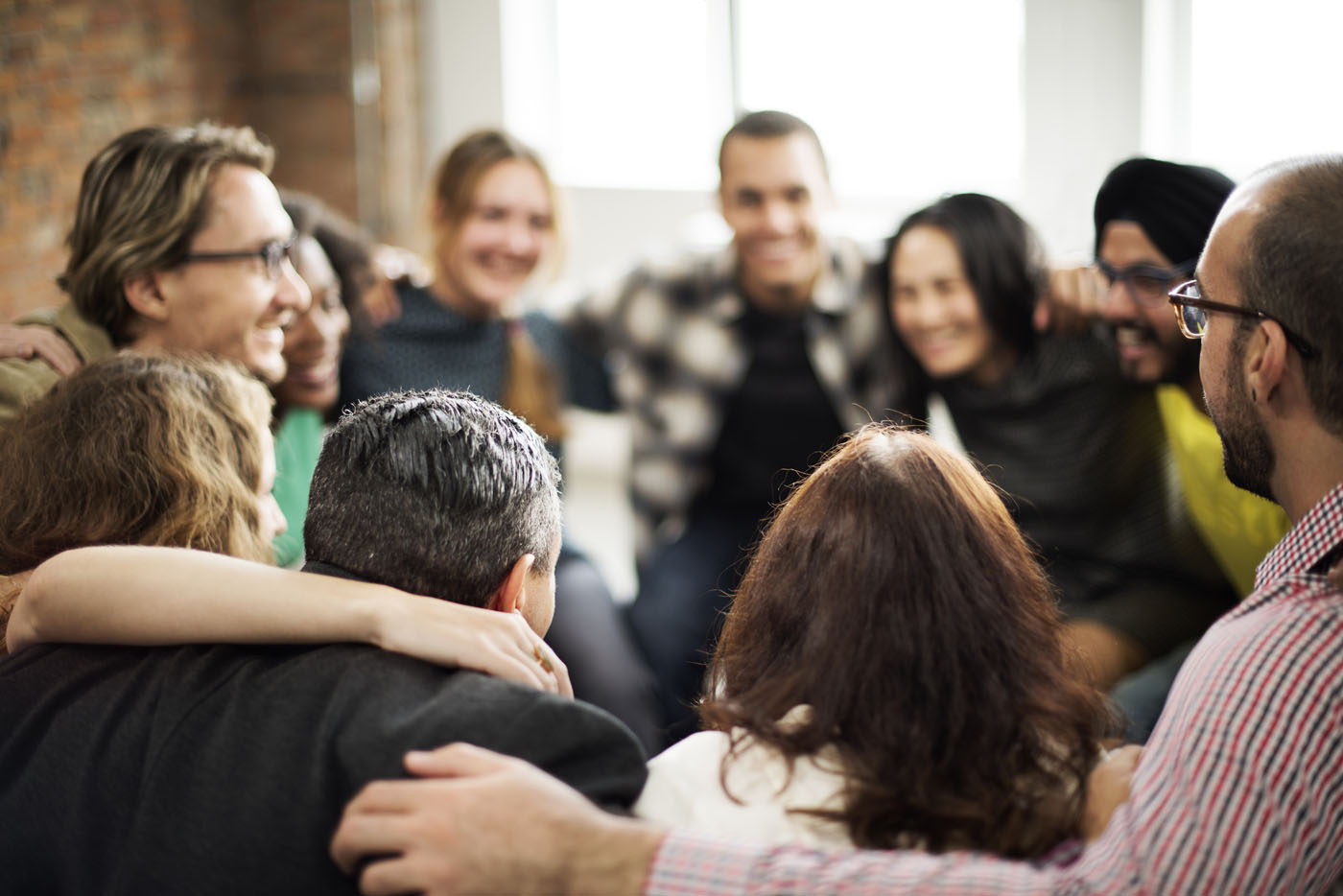 Our improv classes on Sydney's north shore, inner west and online, are for everyone, young or old, quiet or confident. We run all sorts of weekly classes for being more creative, confident and outgoing, improving presenting, for learning improv comedy, for writing comedy, or for an eventual career in comedy. We even published a book on it!
Experienced improvisors should see our join us page. Beginners keep on reading!
Improvisation 101
Start with our groundbreaking 4 week Improvisation 101 — 5 weeks for the online version. They're fun weekly improv classes that introduce improvisation and our school's improv philosophy. You'll be more creative, confident, outgoing and fun, be more confident with presenting and public speaking, and all with exercises you can take away for yourself, family and friends.
Improvisation 101 Extension
You've done Improvisation 101, but want to do more. Our 5 week Improvisation 101 Extension rounds out our introductory training, with more focus on stagecraft and theatre techniques, and the introduction of improv comedy methods and some improv theory. You'll be able to have fun doing improv, and be more confident, ongoing and creative.
Improv & Impro (Improv 2-11)
This is our core curriculum, taking you from no-experience beginner, through to a well rounded improvisor in life and optionally on-stage.
Start with our 9 week Improv 1, to learn the foundations of improvisation, spontaneity, ideation, storytelling and how it all works, along with the beginnings of acting, performance, theatre and improv comedy skills. Not sure if you'll like it? Take our shorter 4 week Improvisation 101 class instead, and see what all the fuss is about.
From there you progress through our level programme starting with Improv 2, then on through to Improv 11. You'll have opportunities to optionally perform for family and friends at each level, and by the end of Improv 11 you'll have all the skills you need for improvising in life or devising and improvising comedy in public theatre performances and comedy festivals.
Students who have completed Improv 4 or above and are still taking classes, may at the same time also retake any earlier lessons or classes at no cost, so long as there are places available.
Our improv programme makes us unique amongst most improv schools worldwide. We don't just teach improv. We produce well rounded theatrical and comedic improvisors in all the main improv methods.
Sketch Comedy Writing
More into writing? Our sketch comedy writing classes are based on Second City and UCB techniques used in writing for TV, film and the stage. We were the first in Australia to run these types of classes, and we still do it better than anyone else.
Impro for Teens
Our Impro for Teens class is a beginners class for teenagers. Teens will learn the basic concepts of improvisation and acting skills. If they've never acted or written comedy, then give us 8 weeks and we'll change all that. They'll be more creative, more outgoing, more dramatic (in a positive way), and more confident. And if they're taking drama at school, then this class will give them a huge advantage with acting, improvisation and group work skills.
Read one of our blog posts on Children and improvisation.
School Workshops & Coaching
We also teach and coach impro in schools, and fully endorse and support Impro Australia's Theatresports in Schools programme. Give us a term or two with your school team, and they'll kick arse in Impro Australia's programme. Can we say that? Oops we just did. Contact us for more information.
Gift Certificates
Giving improv classes to a friend is pretty cool, and they'll thank you for it forever. Just book the class with us, download our printable gift certificate and fill in their details. They'll have so much fun, they just may book you one in return!